How it works
Uninstall Wizard performs deep scan of system registry and file system for leftover items. It's able to locate and remove traces of Windows Services (including Drivers), file associations, COM components (including Shell Extensions), various Windows Installer related components, shortcuts and more.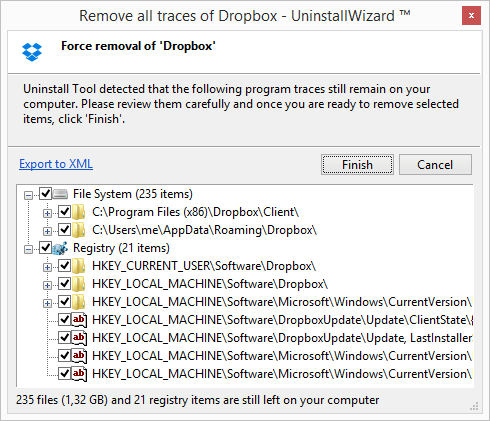 If the installation was previously monitored with Install Tracker, Uninstall Wizard instantly displays the list of monitored leftovers and guarantees 100% clean removal of the app.
When a file or folder is currently in use by the system, Uninstall Wizard schedules removal of such items on the next Windows reboot.
When some processes associated with the app to be uninstalled are still running, Uninstall Wizard offers to terminate them for correct removal of the app.