AnyToISO helps you to grab individual music tracks from Nero NRG images (Audio CD images) without having to burn them on disks. Same possibility also works with BIN/CUE images. This operation is performed without loosing any quality, you can play .WAV tracks right after extraction. Later on you can also convert .WAV files to .MP3 if needed (with any free 3rd party program).
Just open AnyToISO and drag your image to AnyToISO main window: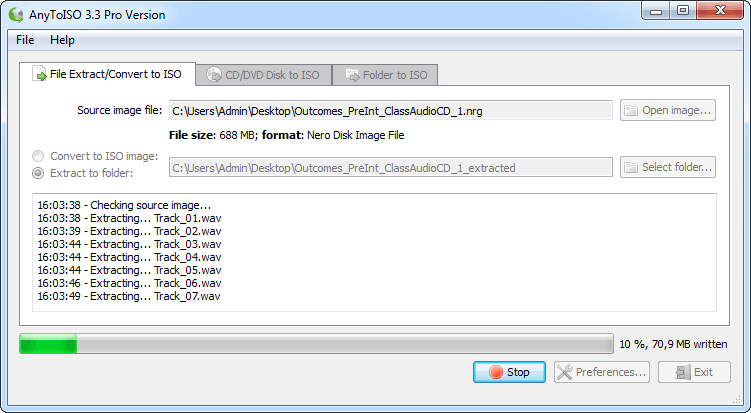 AnyToISO extracts .wav files from Audio CD NRG images
If you have a bunch of Nero nrg image files of audio CDs and want to extract the individual songs into wav files without having to burn any CDs, AnyToISO will do that quickly and easily on both Windows & Mac.
NRG is a disc image created with Nero Burning ROM software.