How to use Speedyfox
Once installed, SpeedyFox automatically detects profiles of the supported apps. If you have more than one profile, you can select the one you want to optimize from the list. If you have a portable version of any of the supported app, choose your profile path manually by selecting 'Add custom profile...' profile from the context menu in the list. All you have to do is hit the 'Optimize' button.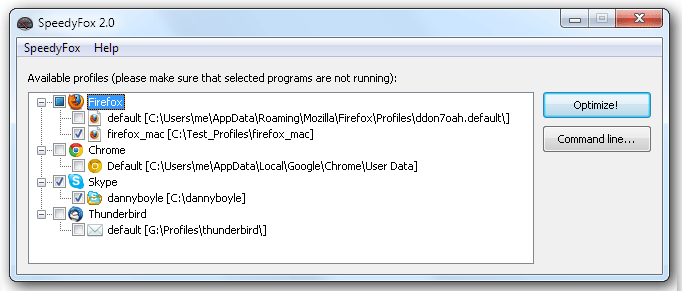 The optimization process can take from 5 seconds to a minute depending on how large your databases are. The whole optimization process is safe as it does not effect your history, bookmarks, passwords, etc.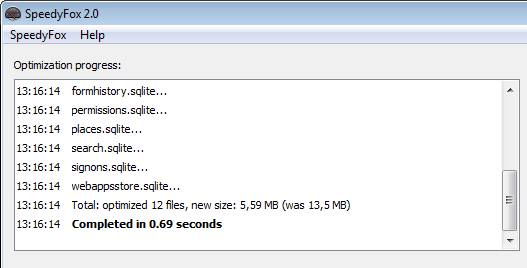 Depending on your browsing activity we recommend optimizing your profile once every 1-2 weeks.