ZIP is the most widely spread industrial archive format in the world and ISO is a archive standard for storing disk contents (without compression and password protection). One often needs to convert a ZIP archive to ISO using direct conversion (no need to use one program to extract and the other to create ISO). A common use case of such conversion is possibility to mount resulting ISO images without having to unpack (mount to virtual machine or a virtual drive). ISO files can be also easily burned on a CD/DVD. AnyToISO does the job in a single click.
In Windows you can simply use context menu for a ZIP file.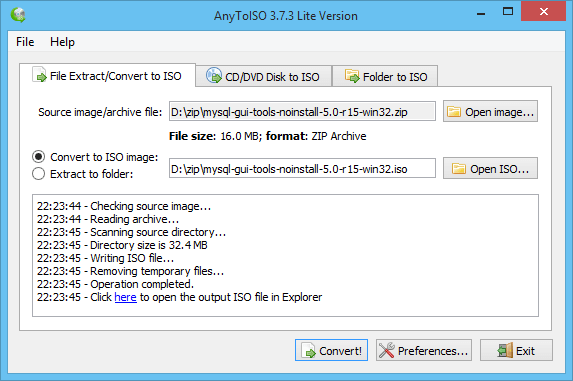 AnyToISO will convert to ISO or extract ZIP file to your local drive.
Password protected ZIP archives are supported. The app also works from command line.