With AnyToISO converting ISZ to ISO or extracting ISZ files on Windows & Mac is as simple as:
Just open or drag an ISO image to the AnyToISO main window and Press the Extract button.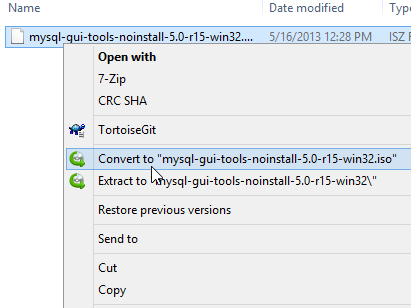 In Windows you can simply use context menu for ISZ file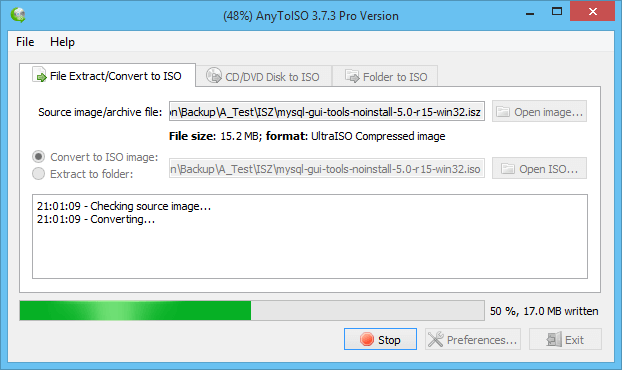 AnyToISO will convert to ISO or extract the image to your local drive.
ISZ Image is a disk image introduced by UltraISO in 2006, it supports compression, encryption and splitting an image into multiple volumes.