We're happy to announce that the most recent version of Macs Fan Control fully supports new MacBook Pro and Mac mini 2023 with M2 Pro and M2 Max chips.
Both 14" and 16" MacBook Pro feature two fans (which are not spinning on idle), Mac mini has a single fan.
Macs Fan Control displays individually CPU efficiency/performance cores as well as GPU clusters temperatures. For convenience there's CPU Core Average virtual sensor that is calculated as average of all cores.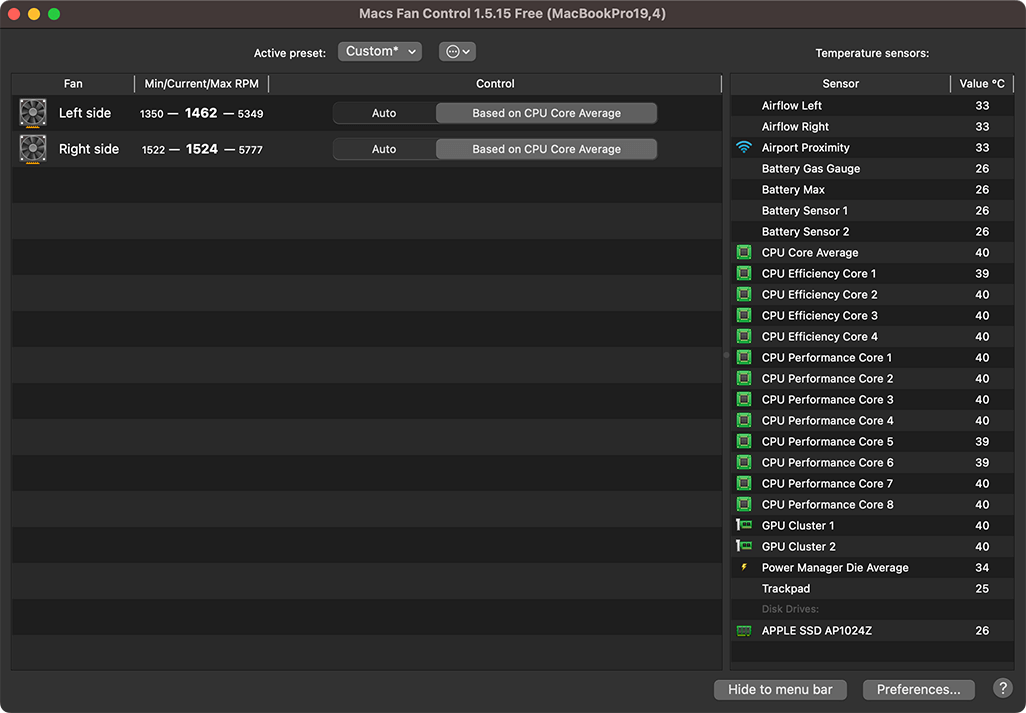 Macs Fan Control running on 16inch Apple M2 Max MacBook Pro [Mac14,6]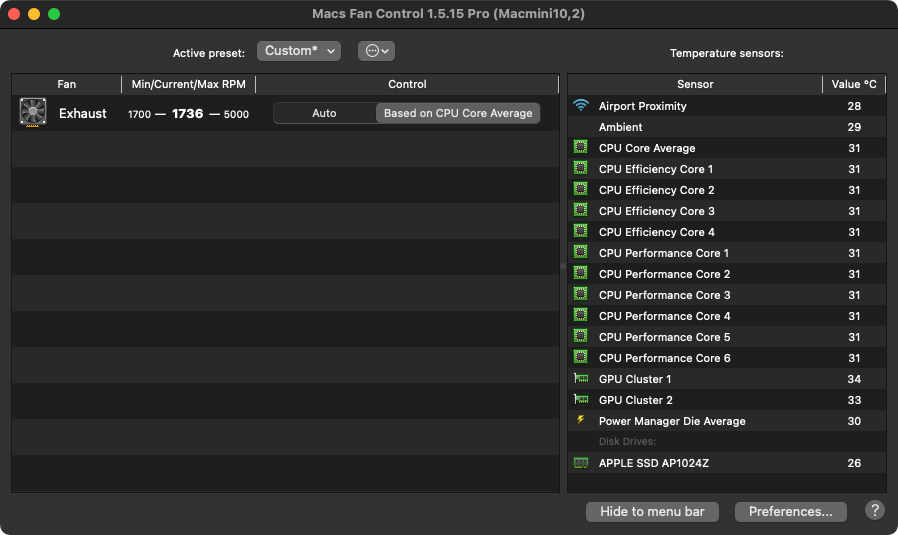 Macs Fan Control running on Apple M2 Pro Mac mini [Mac14,12]